In keeping with the Trailwrights tradition of having a project to celebrate on this year's NH Trails Day, we met at the Mt. Kinsman Trailhead to help one of our own Trailwrights on his adopted US Forest Service trail along with two hard working representatives of the Forest Service, Jen Burnett and Giff Kriebel.

After the usual safety and tool use discussion, we hiked to the first project just over and on the Forest where we met a 14″ Birch tree smack in the way of the first project, a wet area with seeps.  Chris dispatched that in hurry with a little help from Darrell.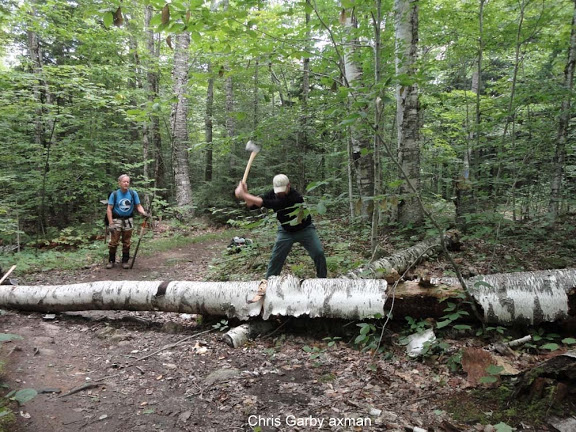 Dave and his crew installed 100 linear feet of trailside drainage ditch to get the water moving into a newly installed waterbar that should handle the new flow.  They also installed rock steps and rock set stones in the treadway. As usual, they ran into a rather large rock that had to be moved for the water bar.  All this was followed with a covering of soil.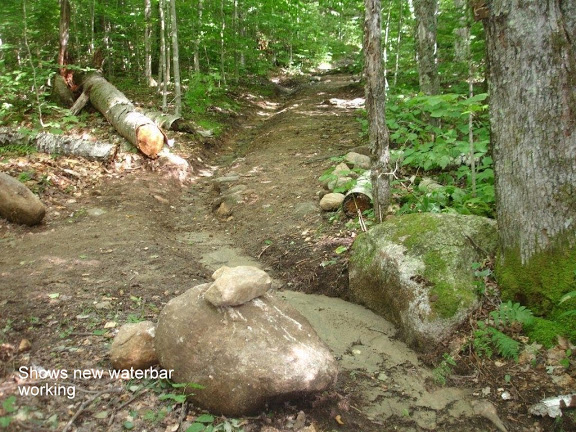 Meanwhile a little farther up the trail Gene, Giff, and a crew tackled a wet and very rocky 50-foot section with seeps.  Drainage was installed in two places to take the water to an existing water bar hopefully controlling the seeps.  They then placed some 15 smaller step stones to harden and then filled between with soil.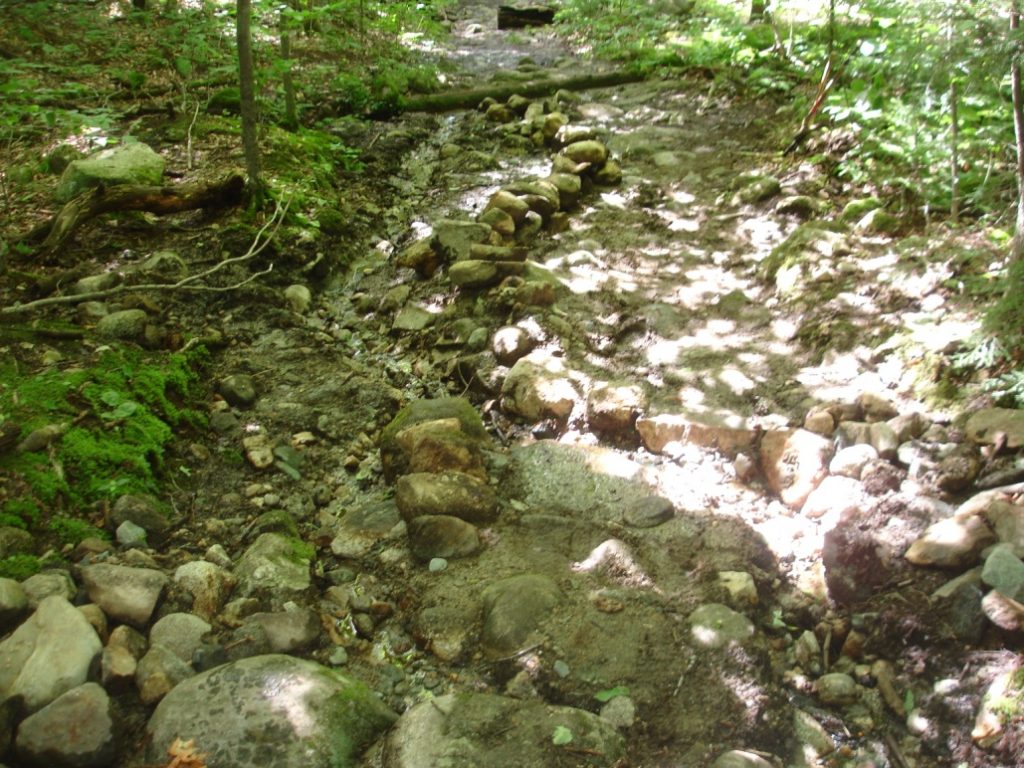 At the same time, Hal and Jen led a crew on another wet area digging another 75-foot trailside ditch with another ditch emptying into that one to drain the area.  Darrell with help from Hal and Glenn installed 4 step stones to harden and improved the water bar outlet at the start of this section and used a good deal of gravel and soil from the waterbar outlet to fill around the step stones.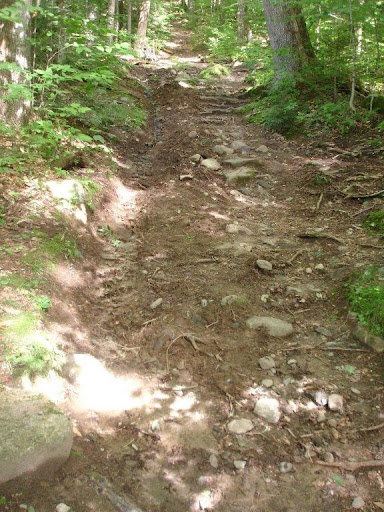 Finishing up this section the crew, with Hal and Darell in charge, moved up hill to install a new rock water bar.

At the Bald Knob Spur trail jct., Bruce and Jeremy tackled a bog bridge that was in serious disrepair, removed the pieces, and started draining the immediate area in the hopes a new bridge would not be needed.  A natural spring and seeps caused the flooding and mud in this area.  The natural spring outflow was cluttered with a tangle of blowdowns, roots, and rocks that were then removed.  A 14 foot ditch was dug along the uphill side of the trail to the spring and then across the trail and approximately 16 feet into the outflow area.  Rock steps were placed to reinforce the sides of the ditch across the trail and also placed cobble stoning in the treadway.  Thus, the need for a bog bridge was eliminated.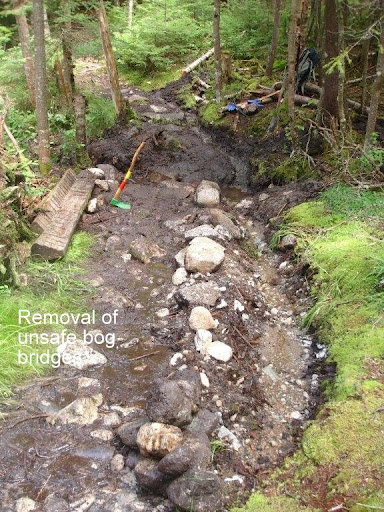 In all there were 15 Trailwrights working 7 hours = 105 hrs, and two Forest Service workers for 5.5 hrs = 11hrs, for a total 116 hours. A really fun day with a lot accomplished. Thanks go out to all for the hard work but even better a good day protecting this particular resource. May there be many more days such as this one.