Seven hearty workers hit the trail to make some needed improvements. We decided to start at the farthest project for the day and work back. The first project was to decide what to do with this section of Boggy wet quagmire and corduroy.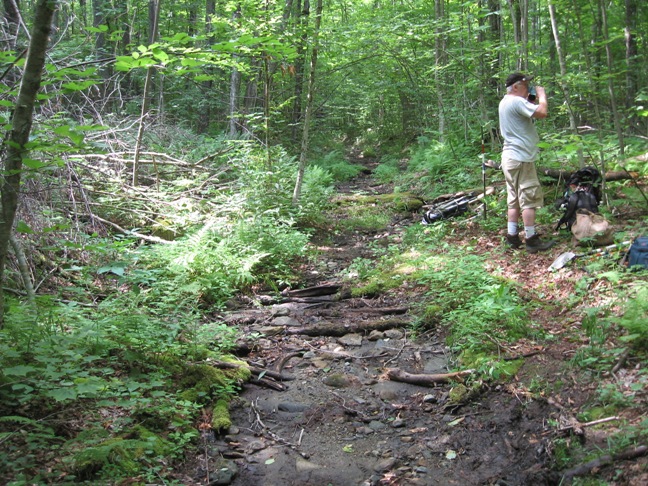 We decided to move the treadway to higher and drier ground due to no drainage possibilities. It involved laying it out with flagging by Jason staying high and coming back to the road some 700 feet later. Problem one solved, as Gene finished up near the end of the improvement.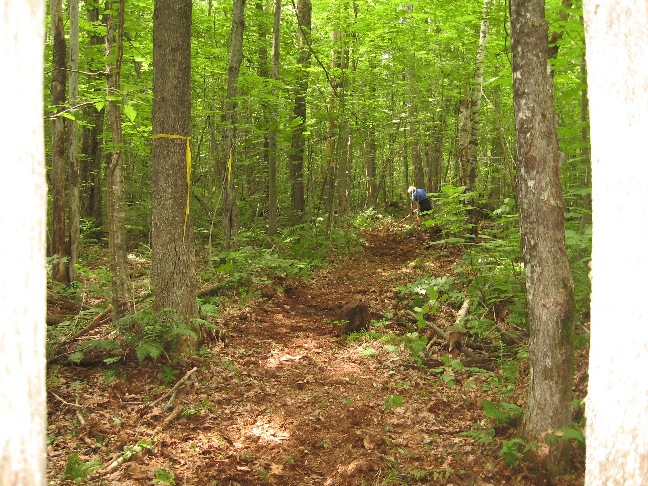 Next on the list was a section of trail still in the old skid road near a rock Culvert that had washed out due to lack of maintenance. The footing was loose rock and hard on the ankles. We filled one side in with small rock and covered the 25 lin. feet with gravel. Ditched the other side to get the water to enter the culvert.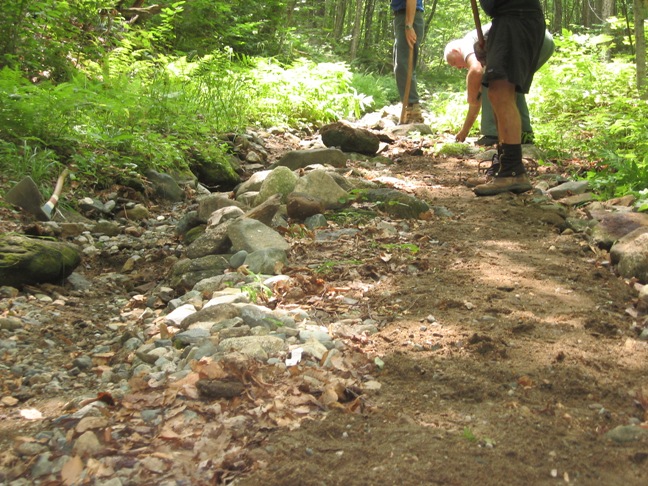 Removed a 250 lb. rock with bars that was partially blocking the Culvert outlet. That took care of project #2. Side hilling to get the treadway out of another washed out area was on Jasons mind, so we tackled that next and Bill was caught working and Jason supervising.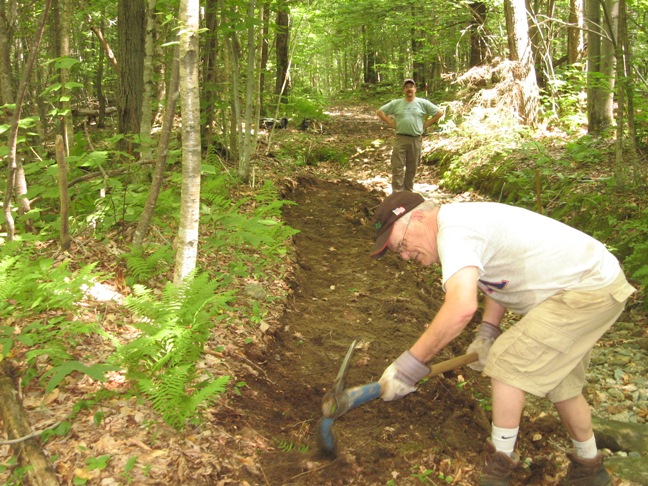 Next was relocating the treadway again in a wet area moving the treadway side to side Installed 5 step stones to cross over and a few pavers and cleaning the ditch. More ditching is needed in the future.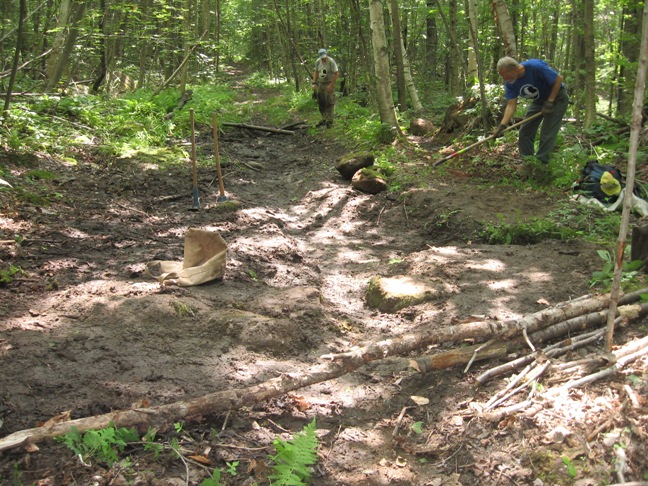 Time and the heat started taking it's toll and we were happy with what we accomplished for the day. Bugs were not a problem except for Gene so all in all a fun day. Next time you hike this trail check out the work. Now for the future. Many projects need doing and lot's of rock work to be installed higher up above the Mousely Brook crossing including and one more really wet area above the Mousely Brook crossing that needs step stones or a turnpike. Hopefully we can get some more help for the September 15th. work day. Totals for the day 7 people x 7 = 49 hours. And all tools accounted for. My thanks for all the fun to the entire crew.